иσ¢тιѕ яσуαℓяєвєℓ

"Walk tall, my friends."

•Female Admin
•Non-Romance
•Canon/Headcanon
•Multi-Verse/Fandom
•AU Selective
•OC Selective

Male
29 years old
New York
United States

Last Login:
October 16 2021



View: Photos | Blog | Layouts

иσ¢тιѕ яσуαℓяєвєℓ's Albums
иσ¢тιѕ яσуαℓяєвєℓ's Details
Here for:

Friends,

Orientation

:

No Answer

Hometown:

Insomnia

Body type:

Average

Ethnicity:

No Answer

Religion:

Other

Education:

No Answer

Height:

0"0'

Characters:

Noctis Lucis Caelum

Verses:

Multiverse/Crossover, Final Fantasy XV

Playbys:

Ray Chase

Length:

Multi Para, Novella, One Liner, Para, Semi

Genre:

Adventure, Crossover, Drama, Fantasy, Open, Video Game,

Member Since:

June 29, 2018
иσ¢тιѕ яσуαℓяєвєℓ's Latest Blog Post

[Subscribe to this Blog]


A Wandering Lucian Strays Too Far (view more)


[RP Advice] Unacceptable Portrayals, Ruined Characters (Uncanon Portrayals) (view more)


[RP Advice] Please Stop, I Don't Like When They Get Hurt (Meeting Sensitive Partners) (view more)


[RP Advice] I Like My Pairing, You Like Yours (No Ship-Shaming Please) (view more)


[RP Advice] "Seeking Role" RPers (Be Calm, Best Approach) (view more)


[View All Blog Posts]
иσ¢тιѕ яσуαℓяєвєℓ's Blurbs
About me: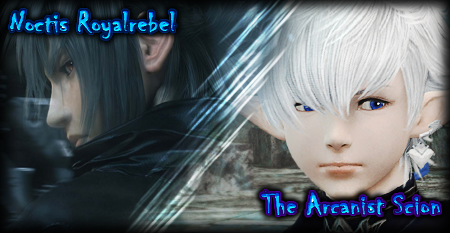 Admin Female • Canon/Headcanon • MultiMuse • Non-Yaoi • Multi-Verse • Non-biased • AU Selective • RP experience 17 years

Final Fantasy Mains Noctis, Ignis, Alphinaud, Gentiana/Shiva, Umbra, Yuna

Link to Alphinaud Leveilleur:https://www.aniroleplay.com/ArcanistScion

—————————

Discord will be given only if I offer it.

—————————

••RULES••

•I DO NOTaccept any type of sexual content or theme, unless I give consent. I wish to keep everything within General Audience if possible

•I am very lore-based, so dark themes WILL take part in any RolePlays that happen.

•Please respect me and my muse, as we are not the same person, my portrayal of a character does not equal who I am as a person

•I do accept crossovers

•I am OC friendly, due to having some myself. Generally, if you have developed them enough, then I will work with them. But, if you're a relative of Noctis, or you're an OC planned to ship with him, I will not accept them without discussion first. If I feel it won't work out, don't beg me or give me a pity party about being rejected

•I try to be as accurate as possible with my muse so don't expect any altering or editing of Noctis

•I am accepting of headcanons as long as they note they would fit within the original creation of the character

•I advise you do NOT HOLD ROMANCE GENRES with ME, it is NOT my forte. I care not if it is "part of your OC's development" or is "written in a fancition." This is NOT an agreement, this is my personal preferences.

•Please, if you have any questions, simply ask me

—————————

!!IMPORTANT!!

I may sometimes be late or inactive due to medical needs and/or busy with other RPs

—————————

Outside of RP- I do a lot of artwork on my pc tablet and laptop. I work with both a wireless mouse and a drawing tablet. I am in a wheelchair as I was born with a rare physical disability, in which it also contributes to my health. I am also a gamer, been playing since 1996 with the Gameboy Color and SNES.

—————————

Keep In Mind- I wish to be as close to canon as I can, with my muses. There are times where I do adhere headcanon or AU, but I try to be sure it is within the lines of originality. Below is a list of my headcanons for Noctis, yes, I did include a Kingdom Hearts crossover.

•Thalassa Seashell: Noctis had a dream one night of being on the Destiny Islands and meeting Sora and Riku, in which he found a Thalassa Seashell washed up on the beach. The next day, he awoke with the real seashell in his pocket. When he concentrates on it, it puts his body into sleep and transports his being to cross the realm into Kingdom Hearts, at the very Island he met the boys.

•Armory possession: The Kings of the past are able to possess Noctis via the ancient armory he uses. When he is at his limit, his power will increase and his body will illuminate in a frail cyan aura as his eyes themselves glow white. He is aware of the possession, but has no recollection of it once it's over, but can feel the difference in his power between himself and the ancients.
•The Plague of Nightmares: These nightmares happen quite often. Unable to escape the trauma of losing his home town, and his father, Noctis had been plagued with nearly endless nightmares about the Empire. Some of them are so powerful, he is known to spend a range of 3-10 days asleep. Waking up from these nightmares is quite a chore, as they have some gruesome effects on his well being, soul heart and even his Will.

•Origins: Based off the original version of Noctis in FFXIII Versus. His eyes become a crimson red and his Armiger become a barrage of an onslaught of each of his Arms of The Lucis. Though the display itself leaves him drained from his energy being spent.
Who I'd like to meet: