αℓρнιиαυ∂

"We fight for Eorzea, that she may bear a brighter tomorrow for all."

•Female Admin (Real Age 30)
•Canon
•Non-Shipping
•Multi-Verse/Fandom
•Non-Ero


Male
30 years old
New York
United States

Last Login:
August 14 2022



View: Photos | Blog | Layouts

αℓρнιиαυ∂'s Details
Here for:

Friends,

Orientation

:

No Answer

Hometown:

Sharlayan , Eorzea

Body type:

Slim / Slender

Ethnicity:

No Answer

Religion:

I will let you know . . .

Education:

No Answer

Height:

0"0'

Characters:

Alphinaud Leveilleur

Verses:

Multiverse/Crossover, Final Fantasy XIV

Playbys:

Sam Riegel, Colin Ryan

Length:

Multi Para, Novella, One Liner, Para, Semi

Genre:

Adventure, Crossover, Drama, Fantasy, Open, Video Game,

Member Since:

September 07, 2019
αℓρнιиαυ∂'s Latest Blog Post

[Subscribe to this Blog]


Unfamiliar With My Muse? Read This! (view more)


Like Old Times, With New Adventures (Post-Endwalker) (view more)


It Never Let Him Go [Pt.2] (Alphinaud) (view more)


It Never Let Him Go (view more)


He Also Calls Ishgard His Home (view more)


[View All Blog Posts]
αℓρнιиαυ∂'s Blurbs
About me: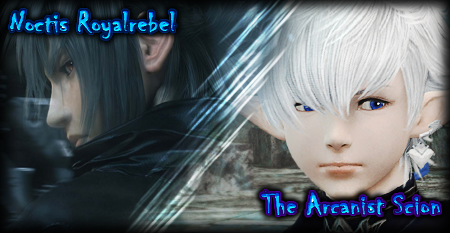 Female Admin • Multimuse • Multi-Verse • 17 years RP experience • Non-smut • Non-biased

———————————
Discord will be given only if I offer it.

Link to Noctis RoyalRebel Caelum:https://www.aniroleplay.com/RoyalRebel01

—————————

••RULES••

•I am very lore-based, so dark themes WILL take part in any RolePlays that happen.

•Please, unless you are musing an NPC from the FFXIV verse, or have Alphinaud on a Dissidia team, you may NOT approach me with a plot that our characters already know each other. No Preset Stories, not even for OC purposes.

•Alphinaud is canonly 16, a MINOR/underaged/-18 character. I will NOT age him up so you can ship with him, I will NOT make exceptions for your character, and I will NOT use AU (Alternate Universe). He is off the board for shipping.

•If you do not know my character? please PLEASE ASK, I am more than happy to help you learn about him and where he's from, without spoiling too much about the story (or no spoiling at all).

———————————

Brief About
Born of Sharlayan, Alphinaud and his twin sister, Alisaie, were sent to Eorzea to live with their grandfather; Archon Louisoix. Their father, Fourchenalt Leveilleur, had disowned his own children and abandoned their mother, as they did not share his political beliefs. Trial after trial would come about their lives, their grandfather had made the ultimate sacrifice and gave his life to save Eorzea upon the Calamity that was wrought by the Primal Bahamut. Five years following that fated day, the twins lived among the Scions of The Seventh Dawn. Events following had deemed Alphinaud the new Head of the Scions. Time and time again, he works alongside the Warrior of Light. Devising strategies to stop the Empire's plans and hope to save the Star of Hydaelyn from the apocalypse impending by the Ascians.
Who I'd like to meet: