Cᵃᵖᵉᵈ BALDY



"Just a guy who's a hero for fun".

ONE PUNCH MAN

Male
24 years old
City-Z,
Japan

Last Login:
July 30 2021



View: Photos | Blog | Layouts

Cᵃᵖᵉᵈ BALDY's Details
| | |
| --- | --- |
| Body type: | Slim / Slender |
| Ethnicity: | No Answer |
| Characters: | Saitama, Caped Baldy, Bald Cape, Master, Sensei |
| Verses: | One Punch Man, Dragonball, OPM, DB, DBS, BMHA |
| Playbys: | Saitama |
| Length: | Multi Para, Novella, Para |
| Genre: | Comedy, Fantasy, Slice of Life, Spar/Fighting, Supernatural, Thriller/Suspense, |
| Member Since: | February 11, 2021 |
Cᵃᵖᵉᵈ BALDY's Blurbs
About me: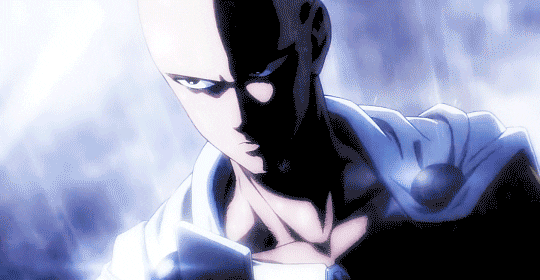 Saitama is an indifferent person. Even the mightiest foes pose no challenge to him, so he does not take his hero work seriously, goes through everything with little to no effort, and yearns for an opponent that can provide him with a challenge. The lack of worthy opponents has led him to suffer from a self-imposed existential crisis, and he claims that his ability to feel any and all emotions has dulled considerably. The combination of his attitude, unstoppable power, and "unimpressive" appearance often causes his battles to become anticlimactic. Saitama will usually allow his opponents to rant about their motives and power up into their strongest forms, before obliterating them with a single punch. Saitama has limited patience for long explanations, however, and will often interrupt the speaker. His ideal word count is 20 or less.

A running gag about Saitama is his inability to remember people's faces and names, as seen when he forgot Speed-o'-Sound Sonic's name, or when he could not remember who Tanktop Tiger was. Because of this, he sometimes ends up pronouncing people's names incorrectly, much to their chagrin.

Saitama is very humble, as he purposefully let the masses turn against him in order for the defeated heroes to be given credit for their efforts against the Deep Sea King, even claiming that they had weakened the monster before his arrival. He did the same for the police station, killing a monster while disguised as a police officer, despite potentially gaining much fame had he revealed who he actually was. He also did not mind that King took credit for all of his achievements. Another surprising thing about Saitama is that he is very tactful and insightful, being well able to discern situations and character traits from the people and environment around him fairly easily. He was able to pick up a number of hints to Sonic's persona upon their first meeting. When two tank top heroes jealously plotted to ruin him after the meteor event, he remarked that there were irate and self-serving hero types like them. He was even able to discern Fubuki's forced offer of submission or destruction just before his crackdown on how the hero world really works than how it is currently run.

Saitama has been seen to show remorse to his enemies before, particularly ones who can give him a stimulating fight and don't just go down in one hit. One such example of this is Boros, with whom Saitama sympathized, due to suffering from similar circumstances. Though in the end, even Boros still couldn't draw out Saitama's full power.

Saitama does not actually care if people insult him, and he usually ignores them and says that they need a hobby; the only insult that could get a reaction out of him is anything pertaining to his baldness. He has expressed distaste towards his officially assigned hero name, Caped Baldy. Thus, even after receiving it, he always refers to himself as Saitama. He also shows a measure of concern when it comes to bargains and deals, as seen when he fought Carnage Kabuto, where he was more shocked upon the realization that he was going to miss a bargain sale, rather than his opponent who had undergone a transformation and was beating him around. Despite his general indifference to most things, Saitama was genuinely shocked when he realized that no one actually knew of him despite his achievements, curious as to why he doesn't have any fans. This reaction demonstrates that while he isn't necessarily into hero work for fame, he certainly doesn't object to it. Another running joke is Saitama's jealousy of higher rankings, such as when he grew irritated when Genos listed off all of the comments made by fans about how amazing Genos is in their eyes.

Saitama demonstrates impressive restraint with his power, considering that he is easily capable of splitting the sky or jumping from the Moon to Earth.[30] He manages to beat nearly all of his opponents with a single punch, though occasionally causes more devastation than necessary. While he has no problem killing monsters, Saitama has yet to be seen killing another human and only ever uses enough strength to knock them out.

Becoming a hero has always been a dream of Saitama's. Before becoming one, he used to be frustrated about society like Hammerhead. Saitama has proven to be a good figure to other people, both heroes and villains alike. His influence made Genos quiet his revenge wishes and start training to become a good hero. He has also made insecure people like Fubuki and Glasses stand up to their challenges and become better heroes. Saitama also advises King to train and become strong for real, rather than being upset the latter stole credit from his battles. As Fubuki notes, he "attracts the strong", as many powerful heroes and villains have taken a liking to him, and some even look up to him as a role model to follow. Aside from being quite a cheapskate due to his financial status, he has a greedy side seen when tried to steal bags of gold from the underground mine inside the Monster Association Headquarters and was visibly upset after accidentally dropping them down to the bottom of an underground ravine.
Who I'd like to meet: