ʲᵃᶜᵏ⁻ᵒ'⁻ˡᵃⁿᵗᵉʳⁿ •

"Poetry is a comforting piece of fiction set to more or less lascivious music."

Naruto - Boruto
Conan - AU

Male
27 years old



Last Login:
July 04 2021



View: Photos | Blog | Layouts

ʲᵃᶜᵏ⁻ᵒ'⁻ˡᵃⁿᵗᵉʳⁿ •'s Interests
General

FULL NAME: Yoshitatsu Saitō (斎藤 義龍). 
MONIKER(S): Jack-O'-Lantern, Will-O'-the-Wisp.
NICKNAME(S): Jack, Jacky-boy, Will-O, Tatsu.
RACE: Human.
DATE OF BIRTH: Year of the Dragon, feb 17.
AGE: Part I: 16–17, Part II: 20-21, Novel: 23-25, Gaiden: 31-35
GENDER: Male.
EYE | HAIR COLOR: Light brown. | Brown.
HEIGHT: Part I: 156.2 cm–161.1 cm, Part II: 175.1 cm, Novel: 182 cm, Gaiden: 186.5 cm. | 76kg (168 lbs).
WEIGHT: Part I: 45.8 kg–48.5 kg, Part II: 56.6 kg, Novel: 60.3 kg, Gaiden: 63.5 kg.
FAMILY: Yorinari (father/deceased), Lady Omi no kata (mother/deceased), Dōsan Saitō (adopted-father), Jirō Saitō (adopted-brother), Nōhime Saitō (adopted-sister).
KEKKEI GENKAI: Unnamed Dōjutsu.
NINDŌ: "Money, women, status, fame that's my thing, but I always pay my debts. And that my friend is my nindō, my ninja way."
CLASSIFICATION: Hunter-nin.
OCCUPATION: Corpse Processing Team Captain.
AFFILIATION: Kirigakure, Allied Shinobi Forces.
TEAM(S) Team 4, Team Kisame, Cypher Division, Team Yoshitatsu.
UNIQUE TRAIT(S): Ability to hinder a dōjutsu.
TOOL(S): Demonic Flute, Ōdachi, Combat Knives, Senbon, Bells, Hunter Disposal Kit, Breath Mask, Wire Strings, Chakra Disruption Device, Scrolls, Bingo Book, Explosive Tag, Military Rations Pills, Poison, Smoke-Flash Bombs, Wrist-Mounted Senbon Launcher.
NATURE TYPE: Inton, Suiton, Fūton, Doton.

PHYSICAL DESCRIPTION: Yoshitatsu is of Japanese ethnicity. He is a gorgeous young man with a youthful face, who is often seen as a idea one night stand by many women. He has black hair that he wore long as a child and occasionally throughout his life. Usually he has it cut short and messy. He has narrow, intimidating dull light brown eyes that he often outline in various fashions of eyeliner and paints. Fairly tall, slim with a well-developed physique, defined from years of hardship.

On his off days, he can be seen sporting different form fitting suits made of the softest and most expensive fabrics. When on duty he can be seen sporting standard uniforms which consist of black clothing with a hooded shirt mostly or a tortilla neck, a standard Kiri flak jackets or Anbu armoured. His also wears metal arm guards and gloves, ninja sandals with spikes for travelling into mountainous regions, three ninja pouches on his back-waist. He sometimes wear black cloaks over his standard uniforms.

PERSONALITY: Yoshitatsu actions and surroundings fit the mold of a quintessential "tragic hero". As with many tragic heroes, all of the major traumatic events that occur within the hero's life are beyond his control. It is known that Yoshitatsu used to be "sweet and nice" before all of the events which lead to his heroic path. Yoshitatsu is known to be very boorish. A peerless womanizer. No matter where he is, he takes pleasure in the company of the most beautiful women. Though he can be hot-headed and ill-tempered at inconvenient moments, Yoshitatsu is considerably calculative with his machinations, and carries an impeccable charm. His wit and cleverness is only matched by his ferocious appetite for smoking, drinking, whores and historical ideas.

Despite being hardened by his up bringing with an appearance of arrogance and violence, Yoshitatsu proves himself to be empathetic towards others in need, and does not like the sight of other Lands of Water natives, particularly women, in pain. Despite his ambition, he is also very patriotic and cares deeply for the well being of his country and its people. He does not allow his lust to cloud his judgement or impede his dreams of becoming a hero among Shinobi. Yoshitatsu was able to hone his skills and climb the ranks of the Hunter-nin with a take no prisoners approach to battle. Earnings a reputation at completing missions and defeating enemies, with Yoshitatsu having dedicated his life to studying and training to get where he is today.

Groups:
ʲᵃᶜᵏ⁻ᵒ'⁻ˡᵃⁿᵗᵉʳⁿ •'s Details
| | |
| --- | --- |
| Characters: | Bōrei |
| Verses: | Naruto, Naruto Shippuden, Blank Period, Boruto, AU & Conan |
| Playbys: | Various |
| Length: | Novella |
| Genre: | Anime, Manga, Open, Video Game, |
| Member Since: | June 16, 2021 |
ʲᵃᶜᵏ⁻ᵒ'⁻ˡᵃⁿᵗᵉʳⁿ •'s Latest Blog Post

[Subscribe to this Blog]


[View All Blog Posts]
ʲᵃᶜᵏ⁻ᵒ'⁻ˡᵃⁿᵗᵉʳⁿ •'s Blurbs
About me:
Navigation
■ ■ ■ ■ ■
Discord: will-o'-the-wisp#4623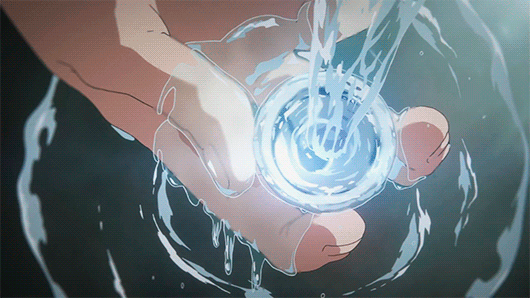 The Jack-O'-Lantern of the Mist or Will-O'-the-Wisp of the Bloody Mist, both one in the same; Yoshitatsu Saitō of Kirigakure no Sato, a seasoned shinobi serving as a member of the Hunter-nin Corps since a teen. Yoshitatsu earned his accolades with an unwavering will, brave heart, and heroic spirit, these are of the most remarkable aspects of his character that make him a true shinobi. Having dealt with many dangerous individuals in the past, notably the Fourth Shinobi World War, Yoshitatsu has become impervious to fear and intimidation, allowing him to overcome overwhelming threats and situations with sheer tenacity. A proven hard worker, turning a near-unmasterable ability into very powerful techniques with no information to go on. Yoshitatsu is constantly looking for ways to improve his skills and tries to work toward his goals by accumulating different experiences to learn from them.
Dedicated to his studies and shinobi work, whether during work or outside of it. Yoshitatsu is socially, cynical and confident in his own powers and good looks. He grew up feeling overwhelmed by the pressure to be perfect and this has reinforced his self-esteem. Yoshitatsu is quick to point out when others are being too optimistic in his pessimistic opinion and is able to recognize his own achievements in a humble manner. He takes pleasure in flirting and engaging with women during his journeys, but not just any women. If a woman is old or unattractive, he will run away from these types of women out of fear. This, however, does not seem to affect his competence as a shinobi in any shape or form. Thanks to his studies, training, and valuable experience obtained as a youth, Yoshitatsu knows how to strategically direct forces in battle, immediately understand the situation he's in, and resolves incidents as fast as possible, with minimal casualties. He pride himself, growing up as an expert in four key basics; enemy force suppression, escorting, rescuing and assassination, believing that a true Shinobi should excels at all of those areas.
Despite his outwardly flirtatious nature, behind his exterior is hiding a fiercely loyal friend and a man of good humour and as someone not indifferent to suffering. Yoshitatsu is indeed shown as being a particularly lascivious individual, he also serves as the object of other's desires. Talking seductively to others and is well aware of his charm and uses it to his advantage. Since his birth there was nothing but madness: Born as the Third Shinobi World War waged, he witnessed first-hand many of the war's casualties, his father being one of them. He grew up during the Fourth Mizukage reign of darkness. In addition to foreign conflicts, Kirigakure was experiencing several internal unrest. Resulting in kekkei genkai's regarded with suspicion by the people of Kiri and the wider Land of Water.
Persecution first, murder followed, anyone with a kekkei genkai was a threat; in the case of Yoshitatsu original clan, it no longer exists in an organized sense and its few surviving members if any live in secret. Once pushed out of their homes, Yoshitatsu's mother used her kekkei genkai to glamour a widowed Lord, convinced him to take her and her son in and married into his clan. This lord was Dōsan Saitō of the noble Saitō clan, a wealthy and influential linage. His mother the Lady Omi no kata later succumbed to a illness she developed living on the cold streets of the kekkei genkai hating society while trying to keep her child alive. Dōsan continued to raise Yoshitatsu like his own alongside his two children by his previous wife, Jirō Saitō and Nōhime Saitō. With his influence Dōsan enrolled Yoshitatsu into Kiri's Academy on recommendation, where he begone his Shinobi career.
Who I'd like to meet: