Central

Female
18 years old
Cleveland, Ohio
Afghanistan

Last Login:
September 24 2022



View: Photos | Blog | Layouts

Central's Details
Here for:

Dating, Networking,
Relationships, Friends, Discover New Music,
Rate Music,

Body type:

Slim / Slender

Ethnicity:

Black/African descent

Height:

0"0'

Characters:

Cami, Central

Length:

Multi Para, Para, Semi

Genre:

Action, Adventure, Drama, Fantasy, Romance, Slice of Life,

Status:

Single

Member Since:

September 20, 2022
Central's Blurbs
About me:


....................................................................................... HEADLINE ------------------------------------------------------------------------------ "Treat me like a joke and I'll leave you like it's funny."

oh, summer lovin' happened so fast ~

ABOUT ME ------------------------------------------------------------------------------ LIKE TO MEET --------------------------------------------------------------------------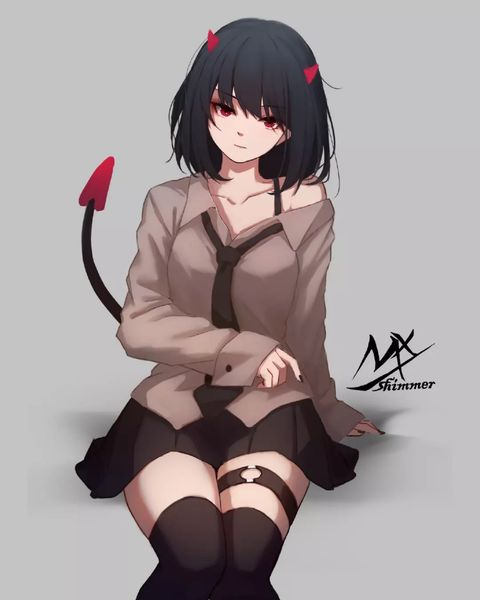 Central can be a rude, arrogant, short-tempered, and aggressive person, especially when you first meet her. As a child, she was a charismatic, brave, and reckless soul that loved to cause mischief, and even in the present day, that fact hasn't changed a bit. Despite her seemingly selfish nature though, she often sees herself in the youth and the less understanding person that she used to be. She wants to help the children coming up to learn the lessons that she has, but much earlier in life so that they can avoid the same pitfalls... Humans or not. Mountain climbing might seem like an unexpected hobby for the fiery girl, but it correlates with specific aspects of her personality. Central loves a challenge and what could be more daring than ascending mountains? While climbing mountains is a challenging hobby, you might be more impressed by the fact that Central can actually play the drums! She's extremely driven to achieve her goals and is fully dedicated to them. To wrap up though, Central is just a casually foul-mouthed, minorly violent, very strategic, and aloof person who is respectful of those who give her a challenge.
Central Marie Marsay
That's just the type of person I am.
Either I forgot immediently…
Or I never forgot.
In her years coming up to adulthood, Central was often set aside by others just for the fact that she was born a purebred demon. Within the small world that she and they'd been allowed to glimpse and be a part of, a product like her was especially rare. Most people would even go as far as considering such a thing to be a bad omen to the family that child would belong to. Because of this, one could imagine why she never had many friends or pleasant acquaintances outside of her twin sister, Cami. Having said this, it's no wonder that Central wasted no time with packing her bags as soon as she'd gotten the very first chance to.
I sometimes wish...
That people came with a thirty-second preview.
That way I could know what I'm getting into
Full Name: Central Marie Marsay Pronunciation: Sent-Roll + Mu-Ree +Mar-Say Nickname/Alias: No. Don't try it. Meaning: Marie is a gender-neutral name that means "star of the sea" and is the French version of the Latin name Mary. Origin: France Gender: Cisgender Female Gender Role: A fair mix between masculine and feminine, leaning towards the ladder. Orientation: Bisexual Real Age: 18 Birthday: December 20th Zodiac Sign: Saggitarius Species: Fully-Bred demon Preferred Hand: Right handed Eye Color: Ruby red Hair Color: Black
Status
: Single
Whom
:
Name
Dated
: 00/00/0000
Engaged
: 00/00/0000
Married
: 00/00/0000
Comments
: As of now, Central is happily single. This could be changed but I wouldnt think it to be any time soon.
Who I'd like to meet: